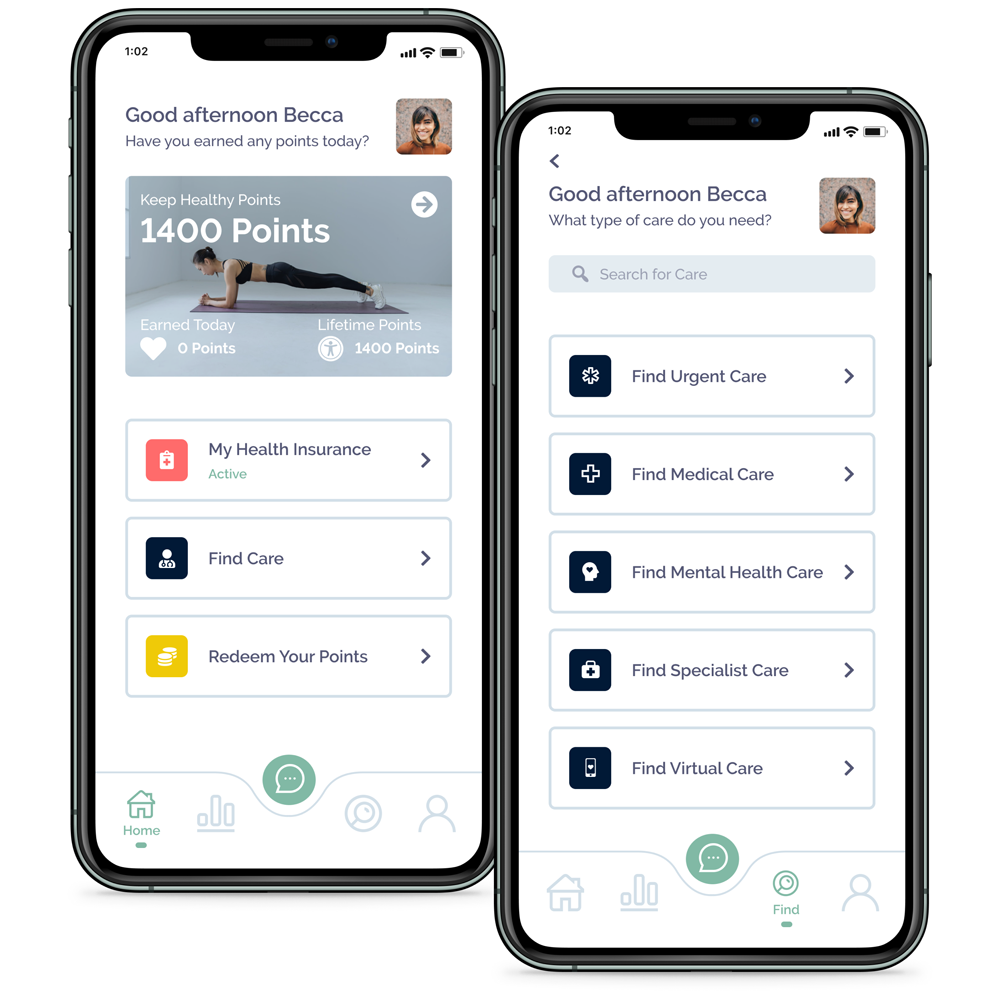 Big Fish is a Boutique Mobile App Design Company
We are expert software designers that specialize in designing custom iOS and Android applications for our clients.
If you need a proof of concept prototype, custom software designed from scratch or ongoing UI/UX design support, we would love to help.
Keep reading to learn more about our mobile app design company and the services we provide!
Our Software Design Services
If your company needs software design services, there are two ways to work with us.
1. Mobile App Design Project
This service is a great fit for companies that may have staff or outsourced developers, but do not have an experienced UI/UX Designer. Or, companies that have design talent, but need additional expertise for a new product and can't take your core team off in-progress work.
We will start with a project kick-off to learn about the goals for the app and determine the most important functionality. Our UI/UX Designer will then create the wireframes.
Once the wireframes are approved, we design the high-fidelity app mockups and style guide for your developers. This is an exciting and collaborative process between your team and ours. When done, the app designs are ready to pass to mobile app developers to bring to life.
Benefits of Hiring Big Fish
Our team specializes in user experience and user interface design, this results in software that is delightful to use AND beautiful.
Quickly scale up your software design resources for a new project without the burden of recruiting and hiring temporary employees.
Our established process ensures the project gets done well, on time and on budget with less work for you.
Deliverables
Feature list written as user stories
Wireframes
High-fidelity app mockups
Ready to Dive In?
Read more about our UI and UX Design Services or inquire about hiring our team today!
2. Ongoing Software Design Support
Ongoing software design support is a great fit if your company has a development team that is regularly updating your software, but you do not have a UI/UX Designer. Or, the designer you have is already swamped with projects.
You would benefit from having an experienced user interface designer available to your team but probably don't need this person on staff full time or long term. We can help!
We'll pair you with one of our experienced UI/UX Designers for a set number of hours each week.  You can use these hours as-needed to augment your in-house team, or act as your lead software designer if you don't have an in-house team.
Benefits of augmenting your team with a Big Fish UI/UX designer
We specialize in user experience and user interface design, this results in software that is delightful to use and beautiful.
Work with one designer who will know your brand and company rather than a different designer each time.
Enjoy the security, ease and accountability of working with a USA-based company and UI/UX designer.
Pay only for productive time. You won't be responsible for paying for time off, training, benefits and all the overhead that comes with a W2 employee.
Pricing starts at $1500 per week, please inquire for more information.
What Type of Software We Design
At Big Fish, our software designers have specific expertise in designing mobile applications for smartphones and tablets. We also design custom web applications for our clients.
The fact that we specialize in mobile application design, such as iOS app design, is an important differentiator. If your company is investing in an iOS or Android application, you don't want it to look like a responsive website (or worse!).
Your iOS app should look and behave like it's an iOS app – and we know what that is. Likewise, if you're investing in Android app design, your app should look and behave like an Android app.
When you hire Big Fish you can be confident that your app design will remain true to the platform it's designed for.